Now, with the addition of Ultralox® Interlocking Technology, we have the ability to bring high-volume affordability and speed-to-market to the project. All approved and engineered to ICC-ES-AC273 specifications, meeting all residential and commercial code.
We have divisions serving Millwork, Signage, and Awnings in which stairs and rails interact. We work in resins, glass, stainless steel, wrought iron, brass, aluminum, and other rail-type products. We specialize in custom-fabricated rails, and we also install popular kits from 3form, CR Laurence, Julius Blum, and more.
All brought to you without sacrificing the creative custom heritage that our Architectural Railing Solutions Division has brought to projects for over thirty years. Some of those projects include: Ronald McDonald Treehouse, Mercedes Benz Stadium, Atlanta-Fulton County Library, Raiders-Allegiant Stadium, to name a few.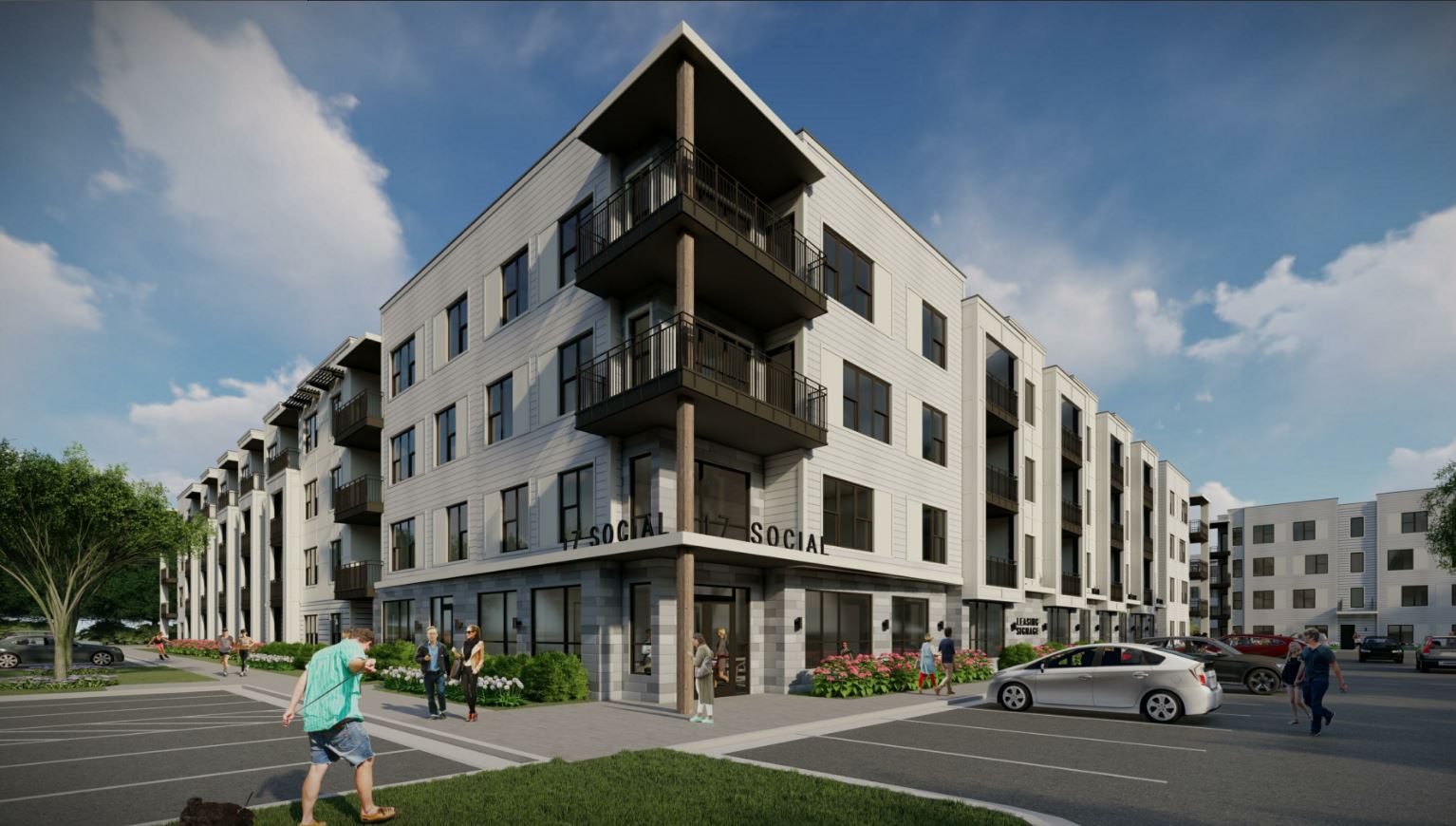 17 Social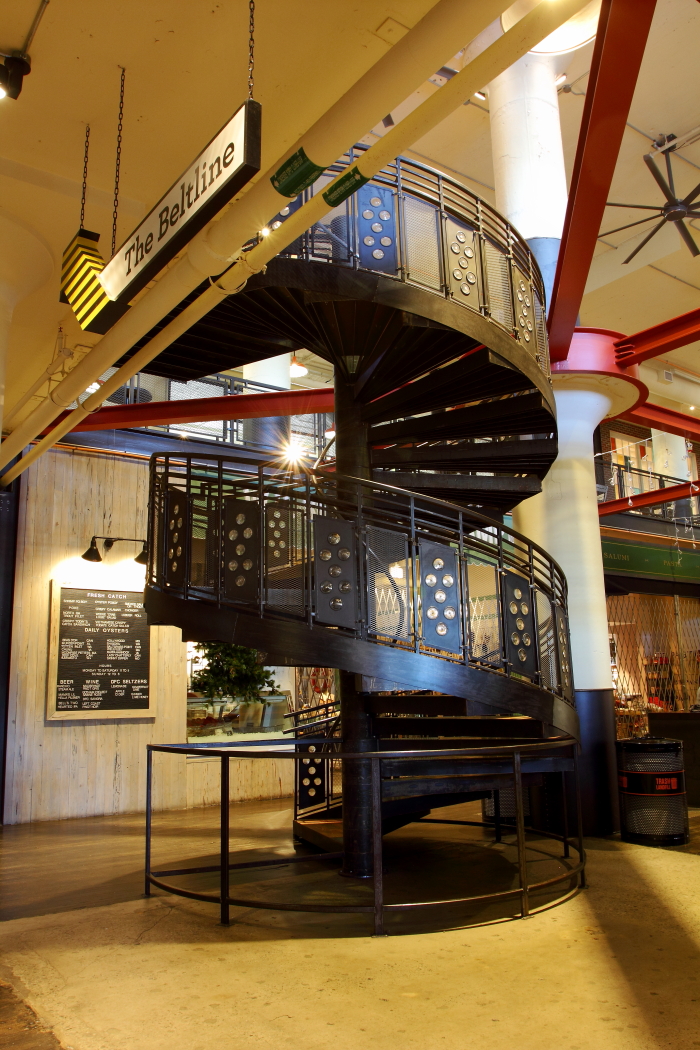 Ponce City Market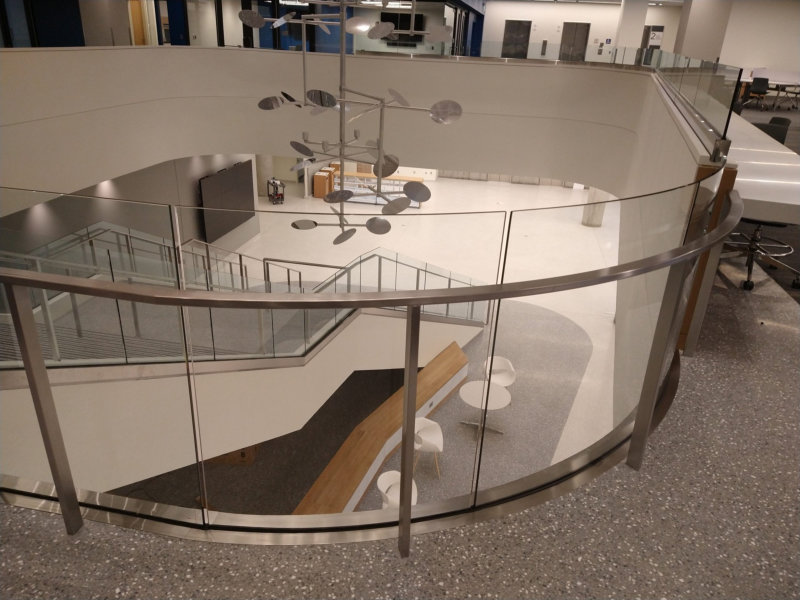 Fulton County Library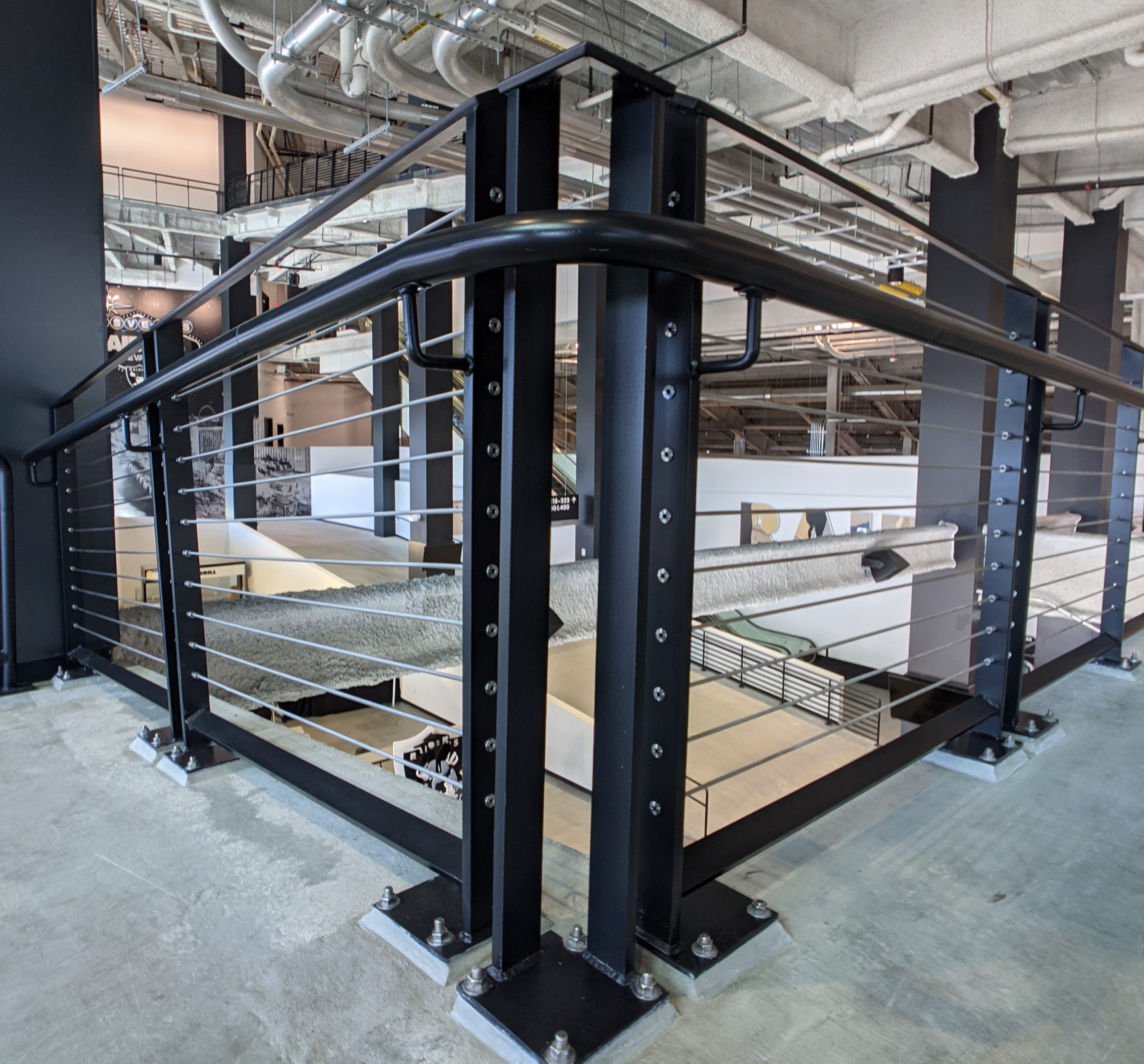 Raiders Stadium
For assistance with Ultralox® Commercial Railing, please click here.
For assistance with Harmony Residential Railing, please click here.
CSI CODES
Architectural Railings Solutions provides product lines within the bounds of CSI Codes:
05 50 00 Metal Fabrications
05 52 00 Metal Railings
05 52 13 Pipe and Tube Railings
05 52 23 Aluminum Railings
05 58 00 Formed Metal Fabrications
05 58 13 Column Covers
05 59 00 Metal Specialties
05 59 13 Metal Balconies
05 70 00 Decorative Metal
05 73 00 Decorative Metal Railings
05 73 13 Glazed Decorative Metal Railings
05 73 15 Tempered Glass Railing Assemblies
05 73 16 Wire Rope Decorative Metal Railings
We worked with a lot of Subcontractors on Mercado: Raydeo was one of the best.