---
Protecting You from the Ordinary.
Awnings shades to dry, and cover. Raydeo's Architectural Awnings (AAS) division covers every detail, so your awning makes a beautiful statement to your structure, your vision and you.
We don't just work with a few product lines and materials. We work with all of them.
From canopies and walkway covers, to sun shades and shutters. Any type of awning, anywhere! With the same exceptional quality from beginning to installation.
Walton Riverwood
Life University
Greenberg Traurig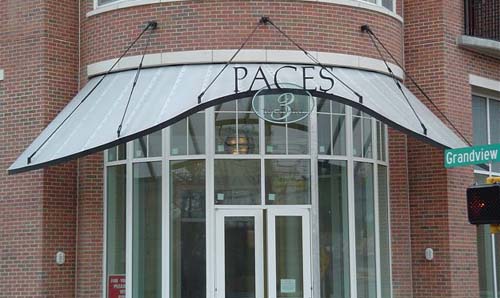 Paces 325
Franklin Cool Springs
CSI CODES
Architectural Awnings Solutions provides product lines within the bounds of CSI Codes:
10-73-13 Awnings
10-73-16 Canopies
10-73-23 Car Shelters
10-73-26 Walkway Coverings
10-70-00 Exterior Specialties
10-71-13 Exterior Sun Control Devices
10 71 13.13 Exterior Shutters
10-71-13.26 Decorative Exterior Shutters
10 71 13.43 Fixed Sun Screens
10-73-33 Marquees
10-73-43 Transportation Stop Shelters
10-74-26 Spires
Raydeo reduced our overall cost of the trellis by over 60%....in an efficient, well-coordinated manner.