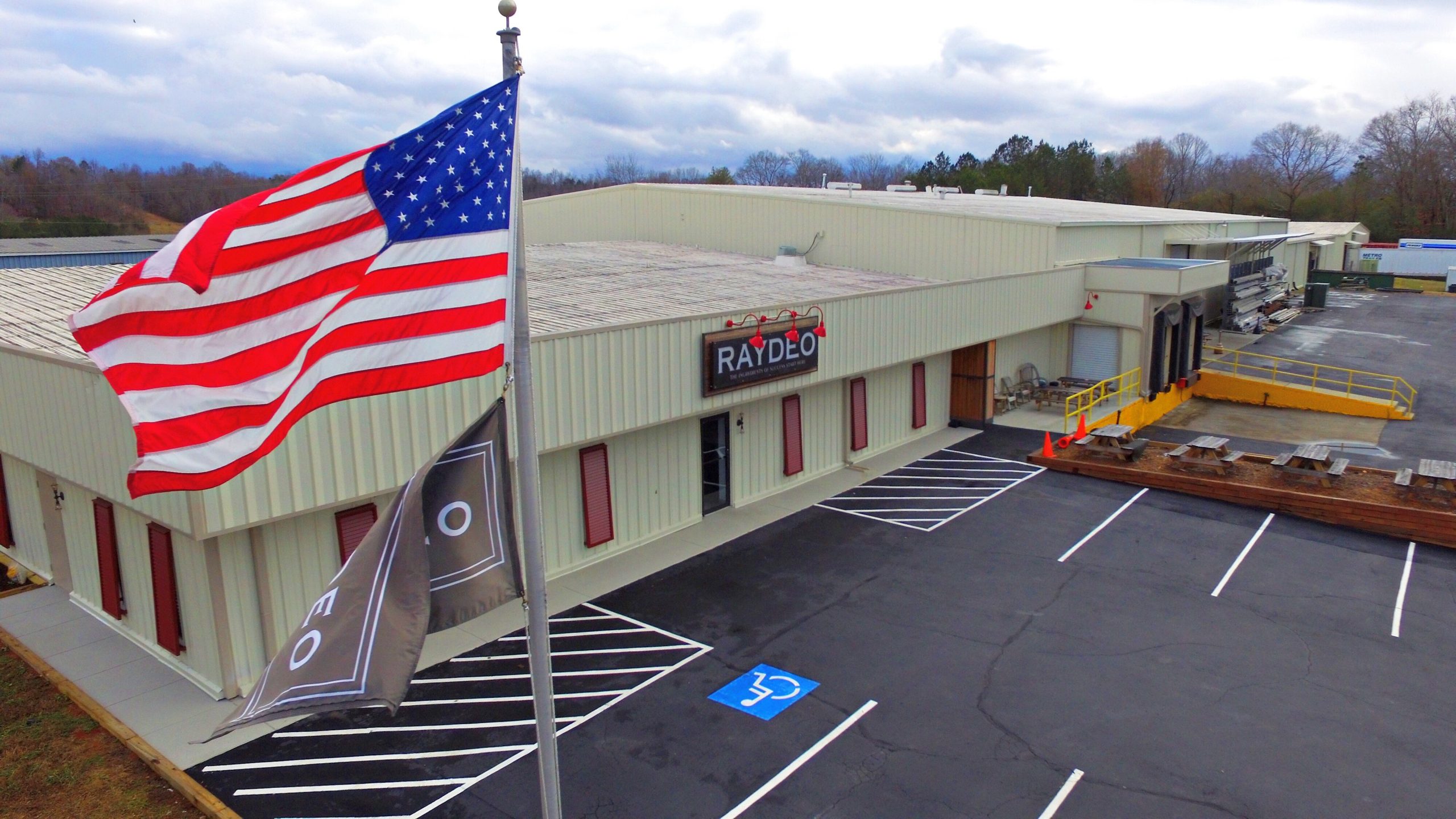 Raydeo's primary responsibility is, and will always be, to take care of all of our stakeholders. Whether it is for our employees and their families, our clients, our partners, or our community, we are constantly striving to be better creators, artists, teammates, family, and friends, while we build some interesting things along the way. And not for the marketing buzz or, to boost business. Our company's value gives us a higher purpose beyond the bottom line and tasks us with a mission that we must all pursue together.
History - A story about neon signs, rock operas, and family.
That's right! Raydeo Enterprises didn't start out as a commercial construction fabrication firm. The company owes its humble beginnings to the two brothers, Peter and John Mercure. The name Raydeo was derived from Peter's rock-opera outfit called Raydeo Ranger and Planetary News. In order for the band to generate funds for equipment, music videos, and touring, John and Peter made neon signs for businesses around the area. Thirty years later, as of March 2017, we may have lost the neon signs and keytars, but we still have that creative spark that drives us to create amazing and original projects.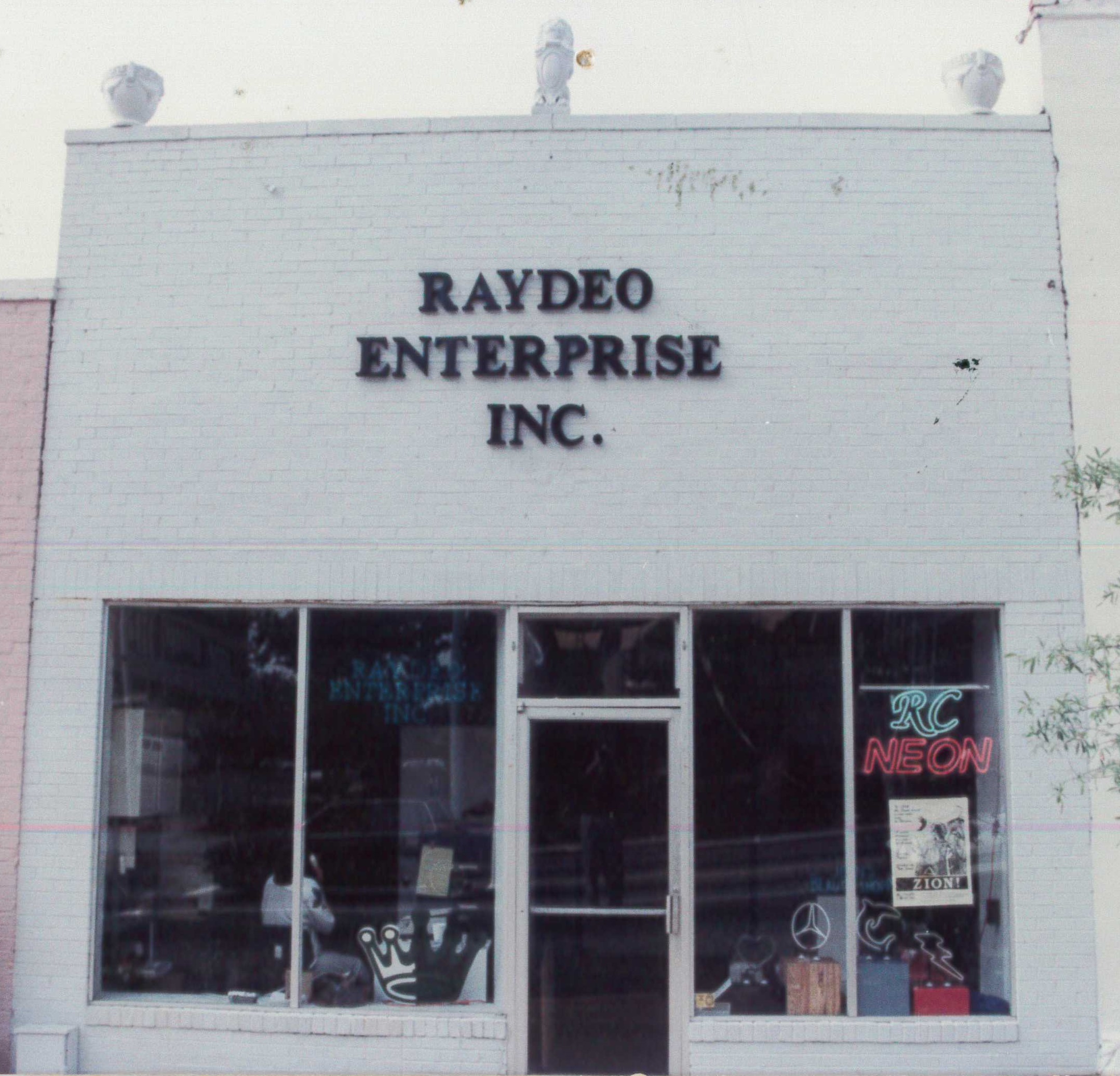 Examples of how we give back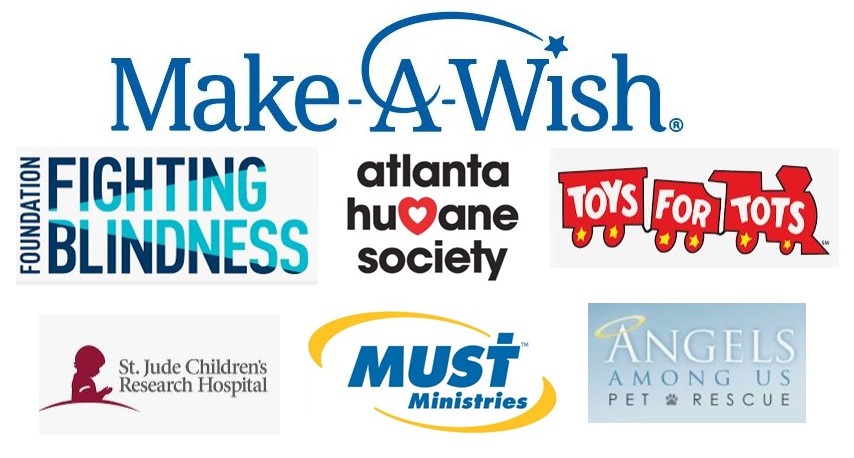 We donate materials to Habitat for Humanity and give financial support to several chapters of the Cancer Foundation, Humane Society, Special Olympics, MUST Centers (Canton and Marietta), Children's Hospital and The Georgia Aquarium.
We're in the process of developing a sustainability program that really softens our impact on the environment. Of course, we promote the use of recyclable materials, low or no VOC. And of course, we engage, document, and process LEED projects. And we're actually taking steps to see how we can use Solar Power to run our plant along with other energy saving devices that help more than they hurt.
For more than a one-hit wonder.
We continually strive for awards of excellence, accreditation, and most importantly Customer Appreciation. We have been at it for over 30 years with the same name, same game, and the same company values. We measure our performance by the following basic criteria: (1) Customer Satisfaction. (2) Enduring Quality. (3) Safety & Environmental impact – documenting, adjusting and remaining on a path of continuous improvement. (4) Budget versus Actual, to stay on schedule and mind the dollars.
"Raydeo has succeeded for over 30 years by never compromising. Never, Ever!"
We encourage and request our each and every customer to provide a feedback on how we're doing. In fact, much of our customer's feedback is often included in our Case Studies. Not only do we value your feedback, we know that without you we don't exist. We want you as a customer now and in the future. It's as simple as this: If you're happy with our work, you'll keep coming back.
Quality is more than a passing mark during the fabrication, installation process, and the warranty period. It's all about the product looking great and working exactly as intended, throughout its useful and purposeful life.
You want it cost-effective, creatively detailed and delivered quickly. We do this under the strictest safety guidelines – through OSHA JSA Training, review and reporting, semiannual Voluntary Risk Assessments and weekly safety meetings. Every Raydeo work cell, truck, and trailer is equipped with the most modern first aid, safety, and ECO protection gear. MSDS Reports are constantly updated on material in use per job requirement. As always, we're a certified Drug Free workplace.
Not only do we run every project with our MRP, we measure the project's success using it. We test for Budget versus Actual related to (A) The Schedule, (B) Employee Performance, (C) Material Performance, and (D) The Dollars. We carefully track each product and each minute spent, and warranty all products and processes we provide. We know who and what it is needed to fix it, update it and build it again. All the time and every time!
This defines a proven process that's allowed us to continually hit home runs for over 30 years.Our process is rigorous and focused, yet with a sharp eye on the big picture. We test, review, and Quality check according to this plan. Then we do it again and again. It's about blending creativity, engineering, manufacturing and minding the minutia in a way few companies can match. To get a snapshot of what we mean, browse the titles below.
---
1. INITIATE
Assess, Strategize, Schedule.
How We Start The Process:
Listen carefully to what you need to accomplish.
Define how to meet your Budget, Quality Standards, and Time Frame.
Develop a Strategy for precise Implementation.
Set and mutually commit to the Scope & Schedule of your project.
2. DEVELOP
Plan, Review, Select.
How We Make Your Vision Come To Life:
Develop drawings detailing, how to meet your objective, while selecting the right components.
Review and Revise drawings in-house.
Submit drawings for your approval to ensure all requirements are exactly to specifications.
In-house review per site conditions requirements and Order all raw materials
---
3. BUILD
Organize, Process, Fabricate.
How we execute your Schedule
Automatic scheduling center notifies when materials are received and ready for fabrication.
Reception of materials triggers requests for approved drawings.
All Phases of fabrication and installation are scheduled to project's end (conflicts are flagged and negotiated).
Materials are processed into finished goods. Quality checked and labeled for the installation process.
4. INSTALL
Deliver, Confirm, Secure.
How we ensure the perfect fit
Ship on schedule to your site. Ensure everything is precisely to spec.
On-site quality check by Project Manager and site supervisor.
Review with Architect and owner to make necessary corrections.
Final Billing occurs, warranty begins, and products perform to expectations.
---
Ask anyone who's done business with us . Of course, you can always feel free to give us a call .
Toll Free : 800 . 459 . 5161 | Local : 770 . 720 . 1100